Who We Are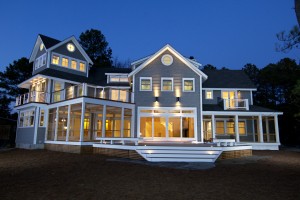 Since 1988 Burton Builders has provided Renovation, Restoration and New Home Construction Services in the Lewes and Rehoboth Beach area of Coastal Sussex County. Our business began with the belief that the building process should and could be a pleasurable experience for the client. We recognize the value of proper planning and continued communication. Since many of our clients are Non-resident owners who have entrusted us with the job of building or remodeling their "Beach House" we make every effort to assure them that while they are away their home is being cared for as if they are home. From the first meeting with a client until well after their building project is completed we remain vigilant to the task of reducing the potential stresses that can come from the building process.
Burton Builders will bring a team of highly qualified carpenters, skilled tradesmen, and knowledgeable suppliers to your project – no matter how large or small your planned renovation, custom home or restoration project may be – making Burton Builders a part of your project is a guarantee – that you are choosing a builder that has the experience and ability to reflect your style and taste.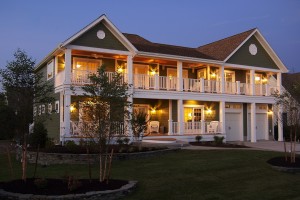 Custom Home Building, quality renovations and accurate restoration work requires communication and strong project management skills in order to complete a project that is on time and in budget. Our "Open Book" policy will provide you with a detailed budget and a specific schedule that outlines for you, how much your building project will cost and how long it will take to complete. For over Two Decades Burton Builders has established relationships developed plans, provided services and completed building projects that stand the test of time.
We take great pride in the relationships that have developed with our clients and trade partner's. These relationships along with the fine custom Carpentry that is found in all of our Renovations, Restoration and Custom Home projects is as much a part of our legacy as are our "local" roots that date back to the early 1700's.